Canarian Legal Alliance is extremely proud to confirm that THE pioneering decision in Timeshare legal history has reached its conclusion. You may remember that Mrs Grimsbo was the beneficiary of the very first Supreme Court ruling after her contracts were declared null and void on the basis of their being sold in perpetuity.
After some procedural and bureaucratic delays, we are now able to confirm that Mrs Grimsbo has received her payout from Anfi.
This decision has, of course, been subsequently confirmed many times and a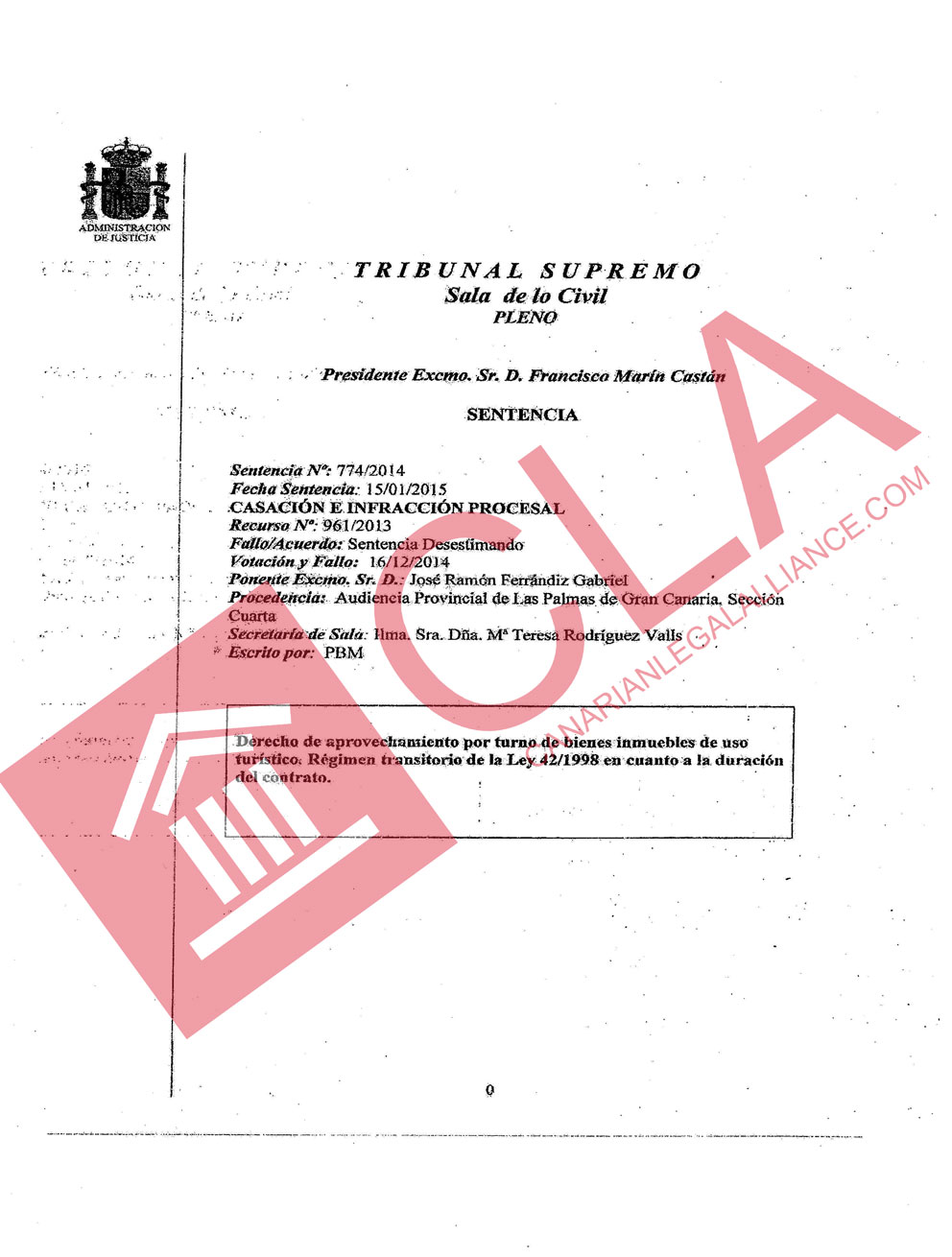 t all levels of the Spanish Court system,leading to more and more victories for our clients;  but Mrs Grimsbo was the very first in Spain, and now she has received full payout of over 43.000€! This payment is just one of the many  our clients have been receiving this year-  And there are more to come!!!
We would like to take this opportunity and thank Mrs Grimsbo for her trust in us and in the Spanish legal system, and at last, but not least, for her patience.
If you want to be among  the next to celebrate your victory with us  CONTACT US TODAY. You too can recover  the money you have spent on timeshare.